We are proud of our local, high school, and professional athletes. Learn more about the incredible members of our team.
Captains
Meet our PROs. These athletes dedicate significant time to their professional running aspirations, and we value their insight in our club. See our club calendar for meetups with these club CAPTAINS, and take advantage of opportunities to learn from the best!  REP seeks to support UTAH PROs, and provide opportunities for our youth to learn from them.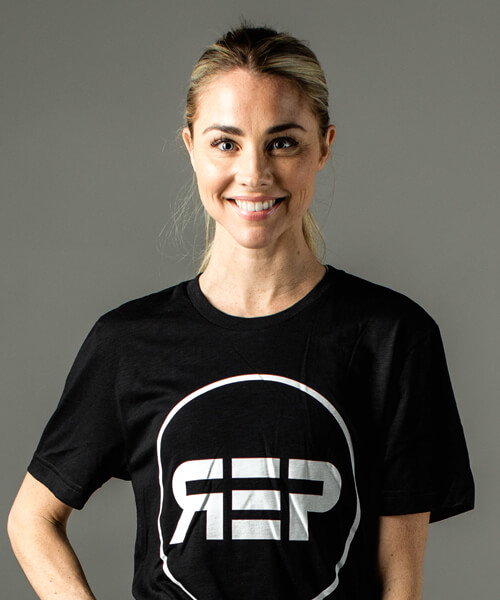 Rachel Young first and foremost is a wife and a mother to 3 beautiful children, 2 girls and 1 boy. Though her love of running was instilled at a very young age, soccer was her primary focus through junior high and high school. It wasn't until college, when she walked onto the University of Utah cross country team that she began honing in on competitive racing and cross country distances. Her time at the U was short lived as she married Spencer Young and moved to St. George where he played football for Dixie State University and she ran cross country. In her time at Dixie State she won the PacWest individual Cross Country Championship and qualified for Nationals as an individual where she went on to become an NCAA All-American. In 2017 she was honored to have been inducted into Dixie State University's Athletic Hall of Fame. Post collegiate running, Rachel has been focused on building her family and road racing. The half marathon and marathon distances are her current focus, with the goal of competing in the Olympic Trials.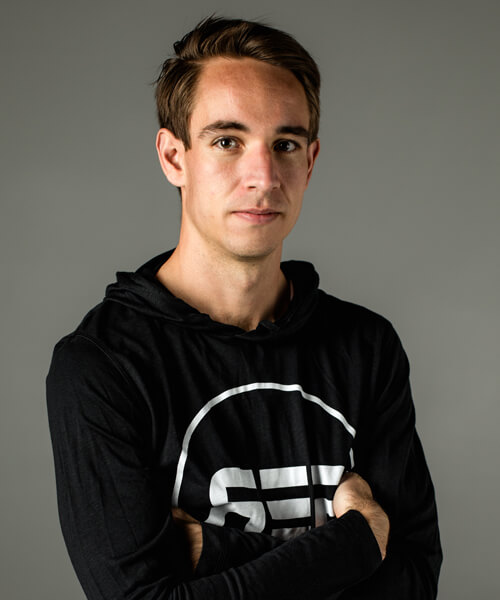 Jake Heslington is running for REP as a recent graduate from Brigham Young University, where he earned a bachelor's degree in mechanical engineering. He is a local to Utah Valley, attending Timpanogos High School in Orem, Utah. In high school, he played soccer, basketball, and won 6 individual and 1 team state championships between track and cross country.
Shortly after serving a mission for the Church of Jesus Christ of Latter-Day Saints in Guatemala, he suffered from blood clots in his legs and dual pulmonary embolism in his lungs, which caused both to collapse. Despite doctors saying he would never run competitively again, he went on to earn All-American honors in the steeplechase, indoor 5000m, and cross country. In 2019, Jake served as the cross country team captain and helped lead them BYU's first men's cross country national title.
Jake currently lives in Orem, Utah and works for LiveView Technologies. He lives with his wife, Hope and his 1 year-old daughter Emry. They are expecting their second daughter in July. He enjoys the outdoors, especially fishing, and spending time with his family.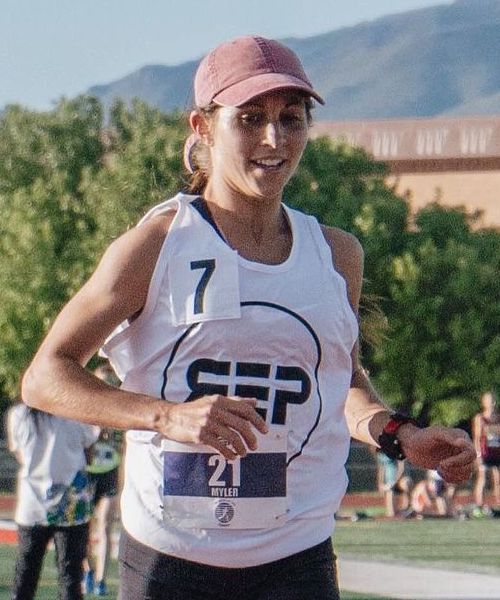 My Garmin has been in miles and in Kilometers. It's measured below sea level and above 10,000 ft. It's been in thunder storms, blizzards, dust bowls, insect swarms, heat waves, and rock slides. When she is not wearing a garmin, she is teaching and taking care of her baby girl Kenny Lou, who is currently six months old. Married to Michael Myler. She dabbles in overall health, soccer, climbing, dancing, skateboarding, surfing and any chance to be in any body of water. Always trying to identify the animal, plant or insect in front of her.
"Most people never change, don't be one of those people"
- Grandpa Richard
800: 2:07
Mile: 4:40
3k: 9:10
5k: 15:45
10k: 33:35
Half marathon: 1:17
Full Marathon: 2:47
Ironman half: 5 hours 08 (half marathon was 1:19:58)
Staff
Meet our founders and STAFF. This team works tirelessly to keep REP moving forward, but we appreciate the collective efforts of our community. It's dedicated high school and college coaches, run specialty, amazing PT, and an entire UTAH running community that makes REP possible. We welcome and value your insights and opinions. Please send us an email at info@RunEliteProgram with thoughts that might benefit the youth and PROs in our area.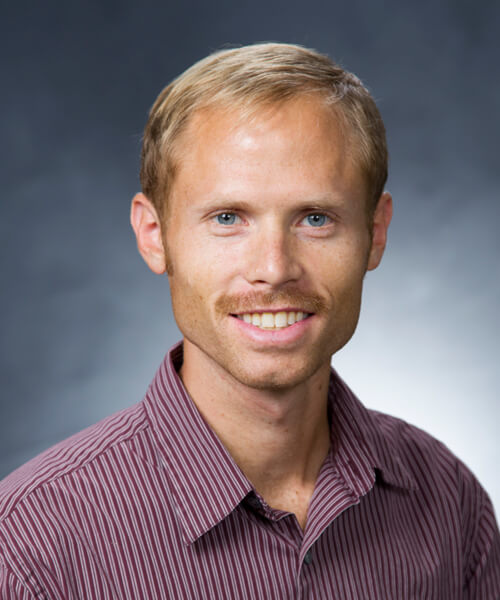 Jared Ward first began to love running in elementary school -- when he realized he was relatively good racing the mile in PE. Each year Jared would ask his PE teacher relentlessly when his class would be running the mile, and in the week leading up to the big day, would "train" after school by dropping his backpack at the corner, running the mile course (2.5 laps around the perimeter of the school grounds), then pick up his backpack and run home. His passion and commitment to training and racing has continued.
After attending Davis High and running for Coach Roger Buhrley, Jared served a mission in Pittsburgh, PA. At BYU Jared married his high school sweetheart Erica Christensen (a Davis High/BYU hurdler), graduated with a Masters degree in Statistics, and earned First Team all-American honors 6 times. Jared and Erica have 5 children and live in Mapleton, UT.
Jared signed with TEAM SAUCONY after graduating, and has continued to perform well -- winning 3 US national titles and representing the USA at the 2016 Rio Olympics (finishing 6th in the marathon) and in various other world championship races. In addition to Saucony, Jared is sponsored by nutrition company Honey Stinger and his own company, MyoStorm.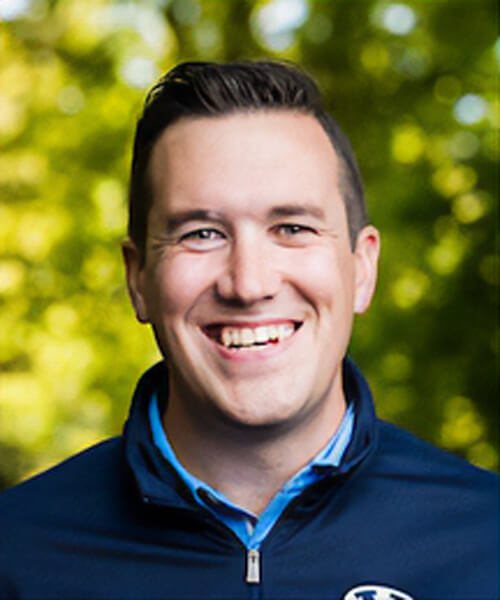 Isaac Wood serves as the Club Director of the Run Elite Program. Along with this role, Isaac is the Athletic Development Coordinator at Brigham Young University. In 2019, as a member of the BYU Cross Country coaching staff, Isaac helped the men to a NCAA National Championship. Isaac has also played roles in two runners up finishes at the National Championships in Cross Country (Women in 2019 and Men in 2018). Prior to those roles, Isaac has also been the Assistant Track and Field and Cross Country Coach at Weber State University and an Associate Producer for FloTrack.
Isaac grew up in North Salt Lake, Utah where he competed in track and field and cross country at Woods Cross High School and was a two-time team captain. Isaac served a mission for the Church of Jesus Christ of Latter-day Saints from 2008-2010 in the California Sacramento Mission speaking Cambodian. He attended Brigham Young University and received a Bachelor's Degree in History in 2013. Isaac has also attended graduate school at Florida State University and Weber State University.
Isaac currently lives in Lehi, Utah with his wife Elise (nee Fassmann) and his son Beckert. He enjoys all sports, serving in his Church, traveling and trivia.
Landon Southwick serves as the Media Director of the Run Elite Program. In additional to his role with REP, Landon runs the digital marketing and public relations for Lifetime Products, a worldwide manufacturing company. He has helped the company grow and expand the digital footprint during his 6+ years. Landon also is the current play-by-play voice for the Real Monarchs, a professional soccer team in the Real Salt Lake organization where he gets to use his "gift of gab" as his family calls it.
Landon grew up in Kaysville, Utah. During his adolescent years Landon played a number of sports, eventually focusing on soccer. He went on to play high school soccer with Davis High School. Post high school, Landon received a soccer scholarship to play for Iowa Western, where he was an all-conference honorable mention as a freshman. After his freshman season he decided to serve a mission for the Church of Jesus Christ of Latter-day Saints in Northern Spain. Landon then received a soccer scholarship to Brigham Young University-Hawaii where he served as a team captain. His name is in the school records for most minutes played, games started, and games played. He was named team MVP in 2012 and was a 3-time all-conference player in the Pacific West Conference.
Landon currently lives in Syracuse, Utah with his wife, Sara and his two children, Emma and Boston. He enjoys a bowl of cereal, traveling, spending time with his family, all things sports, serving others, and date nights with his wife.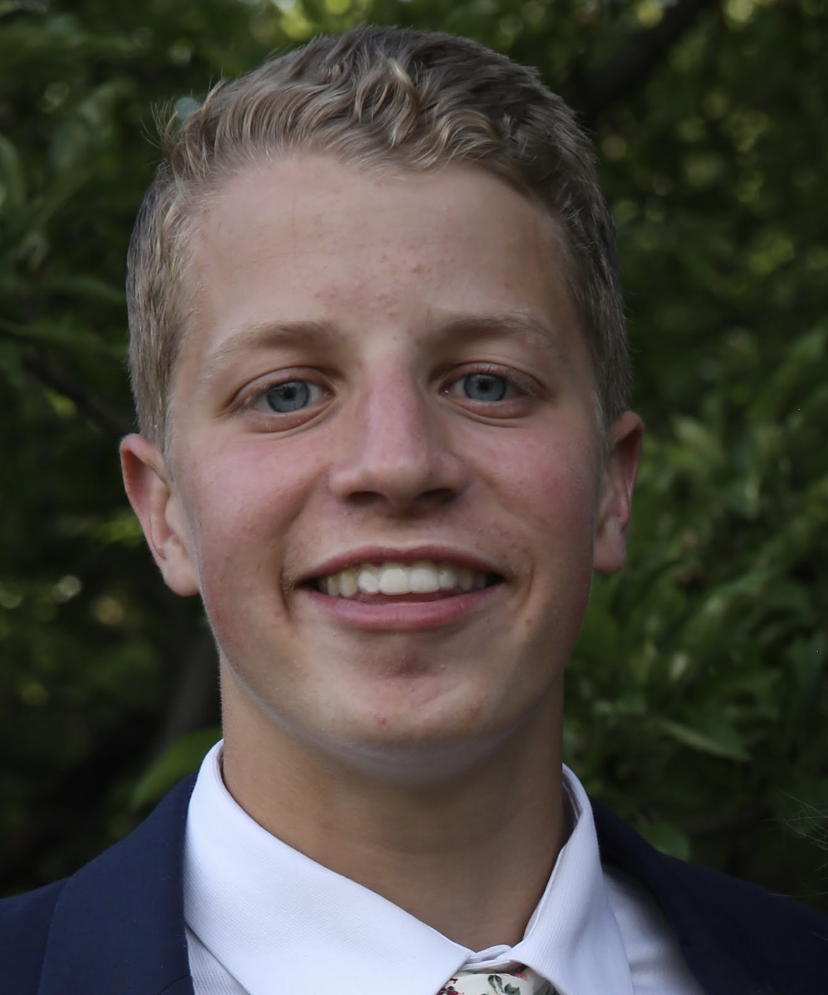 Aidan Troutner works as REP's lead marketer and fundraiser part-time, while also running cross country and track at BYU where he majors in Strategic Management. A native of Provo, Utah, Aidan grew up running, inspired by his older siblings who ran in high school and college. As a senior in high school, Aidan won the national championship for cross country by individually winning Nike Cross Nationals in 2017. After serving a church mission to Edmonton, Canada speaking Mandarin Chinese, he returned home in 2020 and started his career at BYU. Aidan started with REP in 2022.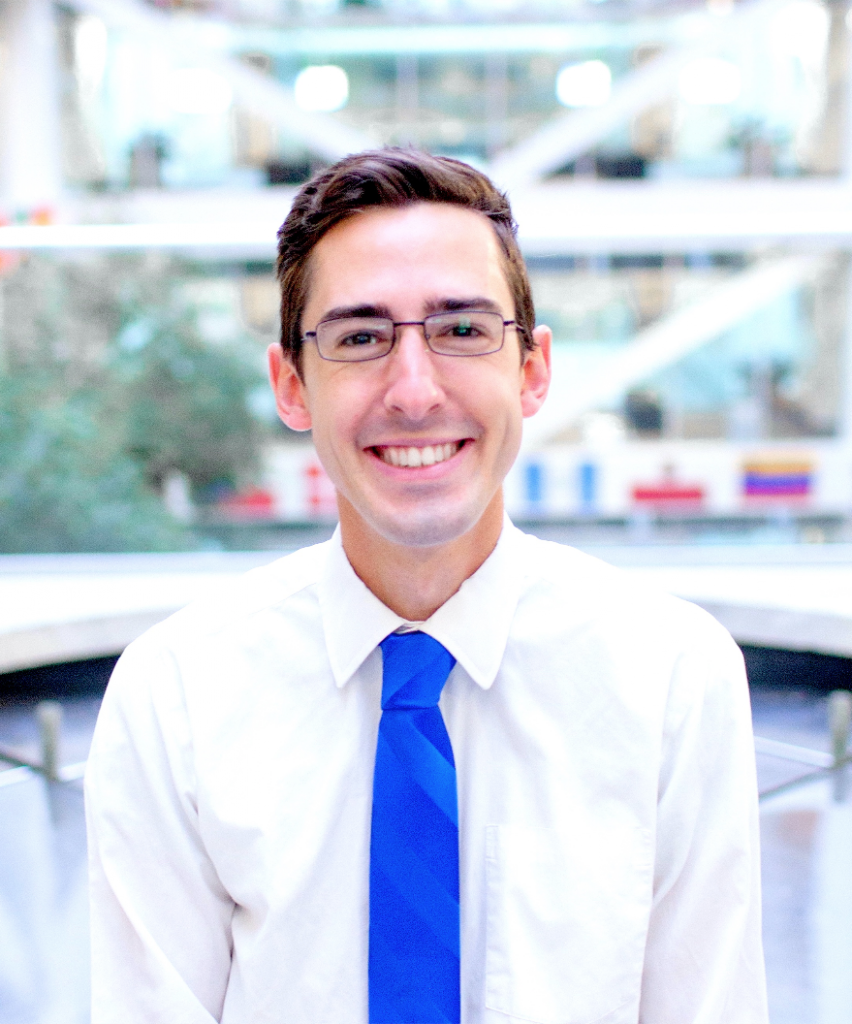 Jared (the other one) is from Philadelphia, Pennsylvania, and is a passionate Eagles, Phillies, Sixers, and Flyers fan. He will let you know how terrible cheesesteaks are outside of Philly.
Throughout his youth, Jared was engaged in leadership with his local cooperative 4-H program, becoming a 6-time sheep showmanship and 8-time gardening champion. Inspired by his oldest brother David, Jared began running in 9th grade. His insatiable love of the sport kept him running through countless injuries and a lung surgery. While he wanted to run in college, attending BYU (his dream school) was more important. After his freshman year, Jared served a mission for the Church of Jesus Christ of Latter-Day Saints in Houston Texas.
After returning from his mission, Jared became the Director of Marketing for an experience delivery firm in Carlisle, PA, allowing for its most profitable Summer season in years.
Upon returning to BYU, Jared began running again. Following in the footsteps of David, who founded the BYU Running Club, Jared soon became its president. He also served as captain/president of the Farm Team, the elite competitive branch of the BYU running club. In his time there, Jared lowered his PRs in all events.
Jared recently graduated from the BYU Marriott School of Business with a BS in Experience Design and Management. His infectious passion for running, sports, and seeing people improve make him a valuable addition to our team.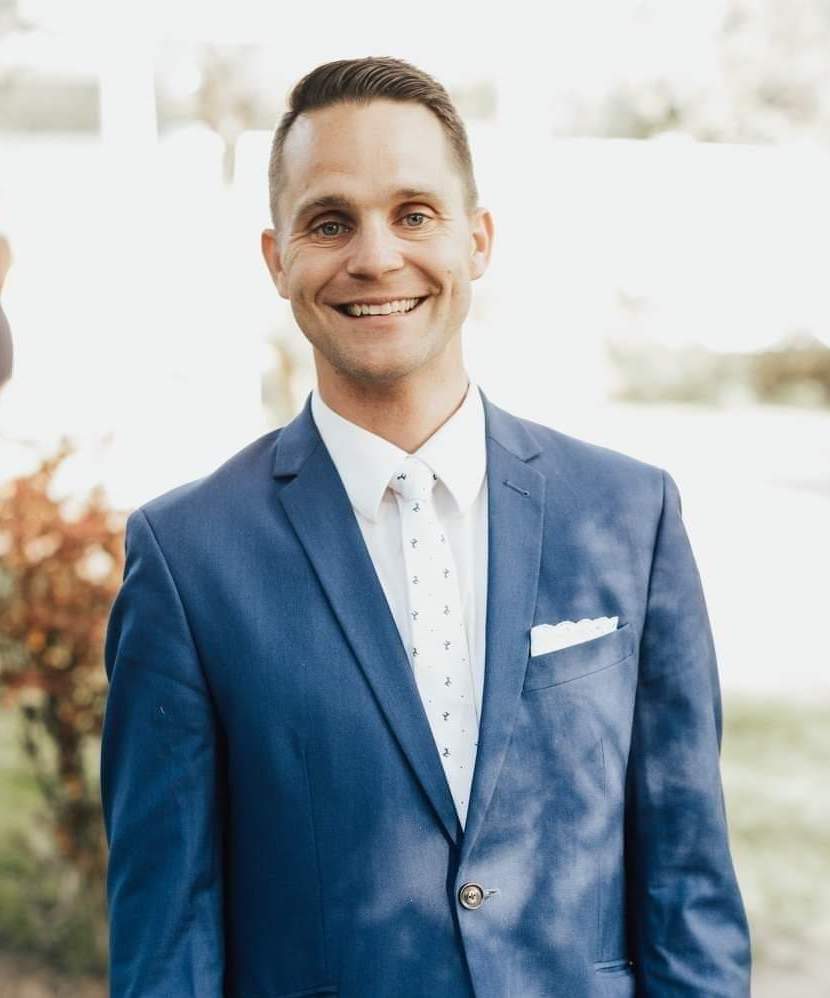 Born a sprinter, but converted to distance running in adulthood, David has run for more than 30 years in track, triathlons and marathons.
His professional career includes 15-years of award-winning expertise in non-profit, private, and government management; strategic planning; economic development; public and media relations; crisis communications; event planning, political campaigns and fundraising.
David earned a Master of Public Administration from the University of Utah and a Bachelor of Arts in Communications from Brigham Young University.
He and his wife are avid runners and outdoor enthusiasts, who coach high school track and friends on the side. They have three daughters and a son. David is the author and founder of The Average Joe Runner blog and website. You can follow his running adventures at www.theaveragejoerunner.com and @theavgjoerun.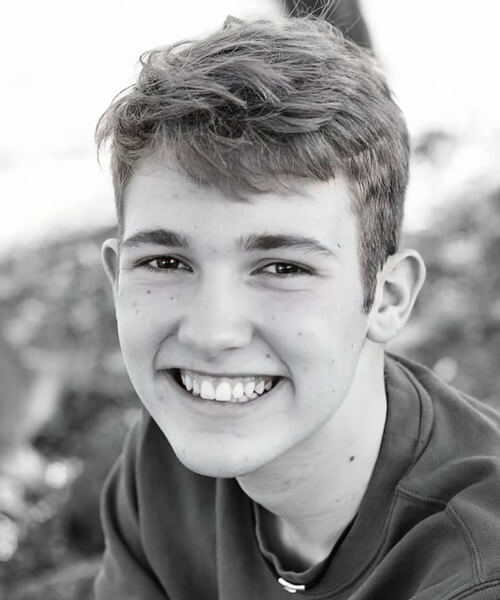 Kort Kolsen is our creative director: Kort Kolsen serves as the Creative Director for the Run Elite Program. He has a love for going outdoors and finding a new adventure each day. Kort is very social and is always trying to find a way to help out in anyway he can and loves working as a team whether it's in sports, in work, or just having fun with friends/ family.
Kort grew up in Shelley, Idaho where he competed in track and field and swimming at Shelley High School. Kort served a mission for the Church of Jesus Christ of Latter-day Saints in the Dallas Texas Mission speaking Spanish. He currently attends Brigham Young University Idaho for graphic design and marketing.
He currently lives in Rexburg, Idaho for schooling. He enjoys spending time outdoors, playing sports with his friends, drawing, and serving in his Church.